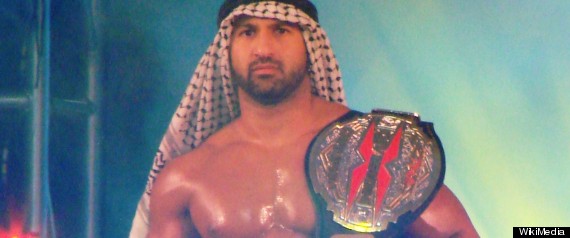 We would have gone with a pile driver, but his move was OK, too.
Former WWE star Shawn Daivari told TMZ that he performed an expert wrestling move and saved the day when a passenger went berserk on an airport-bound train out of Minneapolis on Thursday.
The perp reportedly threatened to kill everyone on the train and was yelling racial slurs, but Daivari wasn't having that. He says he used a rear naked choke hold – classic move — to subdue the would-be killer.
He told the site it was all he could think to do at the time. He and other passengers had pressed an emergency button to call for help, but nobody came.
"I wasn't going to wait any longer to see if a cop showed up," Daivari said.
Witnesses said Daivari squeezed the violent passenger's neck so hard he peed his pants. Then the wrestler threw the man out at the next stop.
Metro Transit Rail told TMZ that "Metro Transit police responded after being alerted by the train operator to a fight on board. The investigation is ongoing."
Daivari left WWE in 2007 for live TNA wrestling, according to ProWrestling.net. No matter what organization he's a part of, at least he's proven that pro wrestling is real, as some Twitter users pointed out.